CONGRATULATIONS
CONGRATULATIONS to Gus Altucher from ORU-PDX and teammates Austin Lai (CA), Malakai Leon (FL) and Theory Millar (CA) on 15th in the World in the Men's 4x at the 2019 World Rowing Junior Championships in Tokyo, Japan. We are excited to see whats next for all of you!
CONGRATULATIONS TO 2019 U19 NATIONAL TEAM ROWER
GUS ALTUCHER (ORU)
Congratulations to USA U19 Men's 4x Austin (CA), Malakai (FL), Gus (OR) and Theory (CA) on their win at the 2019 CanAmMex in Sarasota, Florida with a time of 6:06.256. The US crew was selected from the U19 Men's National Team Camp. Congratulations to the athletes and the coaches for a fantastic performance.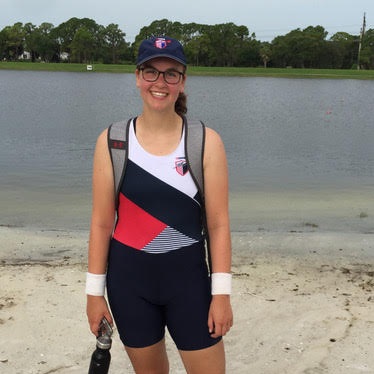 Alex Edwards was one of 52 youth athletes selected from the Northwest region to take part in the new USRowing U19 Olympic Development Program (ODP) camp this summer. The Northwest team had 3 weeks of intensive training in Ashland, Oregon, where they focused on both sculling and sweep development and attended seminars on topics such as mental toughness, nutrition, race preparation, and rowing in college. The team then traveled to Sarasota, FL. for a week to compete against the other five regions in the inaugural "ODP Summer Cup." Alex raced in three events, winning bronze in the U18 W4+ B. She also raced in the U18 W8+ and the U17 W4x.
The 2019 Summer Camp Learn To Row Program classes are now available for registration!
Have fun in the sun this summer, and LEARN TO ROW at Oregon Rowing Unlimited!
To register and pay, please click here!
Oregon Rowing Unlimited-PDX (ORU) is a non-profit 501c(3) rowing club for youth and adults, ages 11 and older, in Portland, Oregon. We believe that the skills learned in rowing support success both on and off the water. Come to ORU-PDX and learn to compete, have fun and get fit, and experience the joy of rowing. We're not just a club, we're family.
Watch and learn why a smaller club with individual attention may be the right environment for you to learn how to push yourself, work with others, achieve incredible fitness, and make friends.
Team News & Announcements